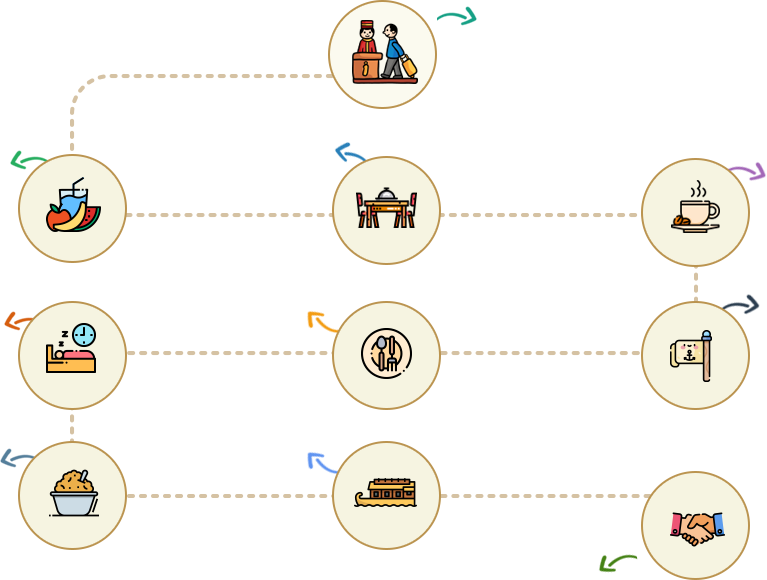 Check in
Check in time 12.00 pm
Welcome Drink
You will be greeted
with Welcome drink
Lunch Break
01:30pm-02:30pm - Lunch
will be served. (Veg/ Non Veg)
Tea Time
04:00 pm - Tea/coffee
and Snacks.
Bed Time
10.30 PM- Here ends the
first day. it's your nap time
Dinner Service
8-9 pm. Dinner will be served
Anchoring
05:30 Pm houseboat halting
on the River side (after 05:30
you can enjoy village walk,
paddy field visit, fishing)
Breakfast service
Enjoy the morning cruise
followed by the breakfast
at 7.30 am.
Morning Cruise timing
Cruise will starts at 8.00 am & will get 1 hour crusie throught backwater.
Check out
9.00 am- check out- Drop off to the same boarding point